PBR Monster Energy Canada Tour Announced
By: Andrew Giangola Wednesday, June 22, 2016 @ 9:39 AM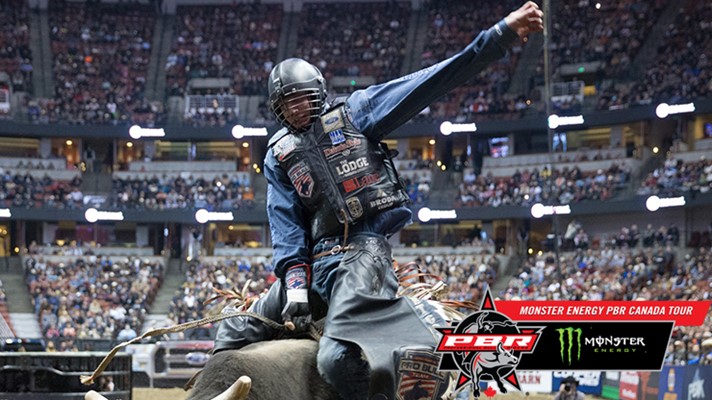 TORONTO, Ontario (June 21, 2016)—PBR (Professional Bull Riders) today announced the PBR Monster Energy Canada Tour – a new, 7-city national bull riding series visiting five Canadian provinces. 
While PBR has hosted events in Canada since 1996, the new tour marks the first unified competitive PBR series traveling across the country and televised throughout the season.  
The new national series begins in Ottawa on August 20, 2016, competing in seven Canadian cities in 2016.  The tour will visit Ottawa, ON; London, ON; Hamilton, ON; Winnipeg, MB; Calgary, AB; Abbotsford, BC, and Saskatoon, SK in 2016. 
The series will award a total purse of $25,000 in prize money per event, including a $25,000 bonus for the top point earner at the conclusion of the 2016 World Championship Qualifier in Saskatoon, SK.  Points earned at all PBR Monster Energy Canada Tour events count toward qualifying for the prestigious PBR Built Ford Tough Series and PBR World Finals in Las Vegas.
The PBR Monster Energy Canada Tour will be showcased on TSN/RDS with weekly coverage of each tour event, totaling more than 50 hours of programming. 
"PBR fans in Canada are among the world's most passionate and informed," said Sean Gleason, CEO of PBR. "These fans, along with riders, stock contractors and other stakeholders in our sport, deserve a cohesive national series.  The PBR Monster Energy Canada Tour is an important part of our global growth strategy for a sport now producing 300 annual events in five countries with broadcasts available in nearly half a billion homes worldwide."
Tickets for the seven 2016 events are now on sale and can be purchased at each venue at http://www.pbrcanada.com/
"TSN is thrilled to partner with WME|IMG to deliver comprehensive coverage of the PBR Monster Energy Canadian Tour," said Shawn Redmond, Vice-President of Programming, TSN. "We're excited to showcase this high-energy series to viewers across the country."
"It's been said PBR is the original extreme sport, and that's a perfect match for our brand," said Nelson Phillips, Director of Marketing, Monster Energy. "Becoming title sponsor for this growing sport's first national tour across Canada is an extraordinary opportunity for Monster Energy." 
"As PBR commits to bringing world-class events to Canadian fans, we are grateful for the support of Monster Energy and our media partner TSN/RDS in launching this national tour," said Chris Bell, General Manager, PBR Canada. "The leading-edge marketing and promotion of our valued partners will generate strong awareness for the tour's inaugural season and provide fans with a great experience."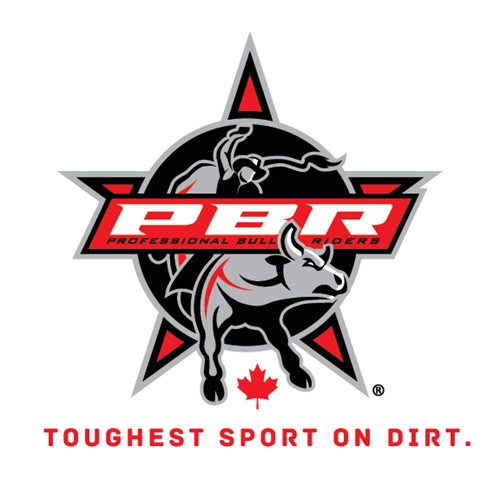 About Professional Bull Riders (PBR) Canada:
Professional Bull Riders (PBR), which has events in six countries and is available in 500 million homes globally, has competed in Canada since 1996. The Monster Energy Canadian Tour will debut in 2016 as the country's first national series. Points earned at Canadian events count towards qualification to the elite PBR Canadian Championship. Upon the conclusion of the Championship, the bull rider with the most regular season and Championship points is crowned the PBR Canada Champion. Points won at all Canadian events count toward qualifying on the prestigious PBR Built Ford Tough Series and PBR Built Ford Tough World Finals in Las Vegas, Nevada. For more information on PBR Canada, go to www.pbrcanada.com, like on Facebook at www.facebook.com/pbrcanada, follow on Twitter at http://twitter.com/PBRCanada or follow on Instagram at www.instagram.com/pbrcanada