PBR Canada and TSN Broaden Partnership with Expanded Television Deal
By: Kacie Albert Monday, April 30, 2018 @ 1:00 PM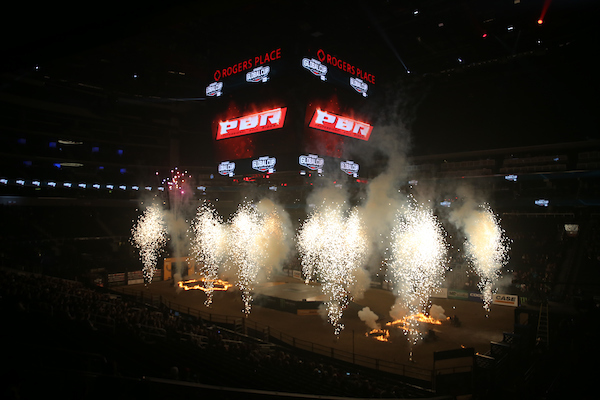 NEW YORK CITY – PBR (Professional Bull Riders) Canada has significantly expanded its broadcast deal with TSN this season to deliver the largest scope of western sports programming in Canadian history.
For 32 weeks beginning May 1, TSN will broadcast the weekly, one-hour highlight show "2018 Monster Energy Series" featuring events from four of PBR's tours both in Canada and abroad: 25th PBR: Unleash The Beast (USA), Real Time Pain Relief Velocity Tour (USA), Monster Energy Tour (Canada), and Global Cup (Australia).  Visit TSN.ca for the full broadcast schedule.
While TSN has carried PBR Canada events since the launch of the cross-country Monster Energy Tour in 2016, the network's coverage of the Canadian series is increasing to also provide viewers with the opportunity to watch PBR events held in the United States.
"As PBR continues to grow in Canada, our fans are asking for more event coverage," said Sean Gleason, PBR, CEO. "PBR's expanded partnership with TSN increases our Canadian broadcast footprint more than six-fold, giving our growing fan base the opportunity to view action from more than 30 PBR events spanning four different tours, both in Canada and abroad."
"This broadened partnership with PBR allows TSN to deliver a much-expanded programming slate to Canadian viewers, with a dedicated weekly series throughout the upcoming season," said Shawn Redmond, Vice-President, Content Strategy and Business Operations, TSN. "We look forward to continuing to bring PBR content to our viewers; now with coverage of events taking place throughout Canada and internationally."
Programming will begin on May 1 with the Monster Energy Buck Off at the Garden, the first stop of the 2018 season for the elite 25th PBR: Unleash The Beast from Madison Square Garden in New York City. The network will then air the tour's events in Chicago, Illinois and Oklahoma City, Oklahoma, before broadcasting the Canadian Monster Energy Tour's first event of the year in Calgary, Alberta.
The broadcast of the sellout stop will be followed by four weeks of Canadian episodes. TSN will recap action from the Monster Energy Tour event in Ottawa, Ontario; Québec City, Québec, the second-ever International Major; Halifax, Nova Scotia; and Moncton, New Brunswick.  
Bookended by the California elite tour stops in Sacramento and Anaheim, TSN will bring Canadian viewers highlights from the second leg of the inaugural Global Cup in Sydney, Australia in July.
Canadian events will return in mid-July with a one-hour recap of the Monster Energy Tour's Okanagan PBR Challenge from Kelowna, British Columbia.
The subsequent 13 weeks will document action from the elite Unleash The Beast, including the Major events in Arlington, Texas (WinStar World Casino and Resort Iron Cowboy, powered by Kawasaki), Las Vegas, Nevada (Last Cowboy Standing, presented by Ariat) and Nashville, Tennessee (Music City Knockout, presented by Cooper Tires).
In mid-October, TSN airs the final regular-season stop of the Monster Energy Tour from Abbotsford, British Columbia, and then begins a three-week slate of shows where fans will witness champions crowned each episode, including the 2018 PBR World Champion. 
Beginning in November, fans will first relive the two-day Real Time Pain Relief Velocity Tour Finals, naming the top rider from the PBR's expansion tour, and will then see the 2018 PBR Canada Champion crowned in Saskatoon, Saskatchewan. The run of season-culminating episodes will conclude at the end of November when TSN recaps the most prestigious event in bull riding, the PBR World Finals, where one rider will leave Las Vegas with a $1 million bonus, coveted gold buckle and title of PBR World Champion. 
The historic schedule of programming will conclude on December 4 with a one-hour year-in-review highlights show.