Canadians Blake Smith and Griffin Smeltzer Sign with Austin Gamblers via Free Agency
By: Kacie Albert Friday, May 27, 2022 @ 9:11 AM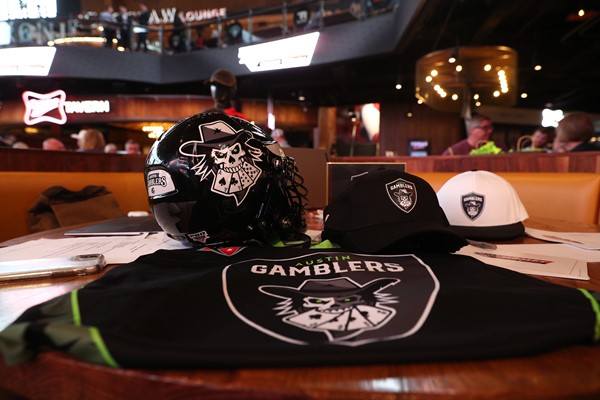 AUSTIN, Texas — The Austin Gamblers, Central Texas' newest professional sports team set to compete in the inaugural PBR (Professional Bull Riders) Team Series, have signed four new riders, including Canadians Griffin Smeltzer (Claresholm, Alberta, Canada) and Blake Smith (Abbey, Saskatchewan), in addition to Dakota Louis (Browning, Montana) and Ezekiel Mitchell (Rockdale, Texas), via free agency.
These signings follow the inaugural PBR Team Series Draft, presented by ZipRecruiter, held Monday, May 23 in Arlington, Texas, when the new bull riding league's eight founding teams participated in a five-round draft to begin building their rosters ahead of the beginning of the regular-season in July.
Smeltzer, the No. 51-ranked rider in the world, has competed across the PBR the past three years since making his debut in 2020. The 22-year-old Canuck has won two events, including most recently on the Pendleton Whisky Velocity Tour in late April in Wichita, Kansas. In 2022, Smeltzer also earned his career-first Glen Keeley Award, presented annually to the top-ranked Canadian in the world standings at season's end.
Smith, the No. 66-ranked rider in the world, completed just his second season with the PBR in 2022. The 20-year-old Saskatchewan native began this past season with a bang, winning the Lloydminster PBR Winter Classic in Lloydminster, Saskatchewan, Canada this past December.
Louis joins the Gamblers on the spurs of his career-best season which included him ending the campaign ranked a career-high No. 29 in the world. His efforts were headlined by his first win on the elite Unleash The Beast, earned in front of his home state crowd in late April in Billings, Montana. He capped the year with his second appearance at the PBR World Finals.
Texas' own Mitchell concluded the 2022 individual season ranked No. 36 in the world, his fourth consecutive Top 40 finish. The 25-year-old registered four Top 10 finishes on the premier series en route to qualifying for his fourth PBR World Finals where he finished 19th, his best finish since his debut at the marathon event where he was 16th in 2019.
Smeltzer, Smith, Louis and Mitchell join Jose Vitor Leme (Ribas do Rio Pardo, Brazil), Austin Richardson (Dallas, Texas), Lucas Divino (Nova Crixas, Brazil), Claudio Montanha Jr. (Pacaembu, Brazil) and Conner Halverson (Gordon, Nebraska), who were selected by the Gamblers during the PBR Team Series Draft. 
Austin will host Gambler Days, a three-day weekend homestand in which all eight teams compete against each other, at Moody Center from Aug. 26-28—the first professional sporting event at the facility.
Fans can purchase tickets by visiting PBR.com, Ticketmaster.com, MoodyCenterATX.com or by calling PBR Customer Service at 1-800-732-1727.