Morning Line – Québec
By: Ted Stovin Saturday, May 19, 2018 @ 12:01 AM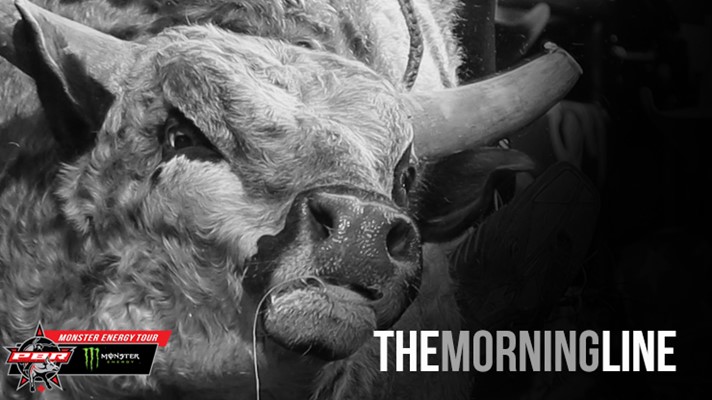 QUÉBEC, Québec – Only two other venues that I know of in the PBR are at the same level as the Videotron Centre -- Rogers Place in Edmonton, Alberta and the T-Mobile Arena in Las Vegas, home of the most prestigious event in bull riding, the PBR World Finals.
I've never seen a lower bowl, in a primarily hockey arena, as big as the one at the Videotron Centre. It makes for a heck of a place to watch bull riding, and I sure enjoyed it last year. In 2017, both announcers were French, but this year the event will be bilingual which doesn't happen very often in any sport, adding yet another element to the entertainment value.
Up for grabs -- a huge 300 world points to the winner and $75,000 in overall potential prize money during Canada's first-ever Iron Cowboy formatted event.
Twenty bull riders compete in Round 1 with 8 coming back in Round 2. From there, Rounds 3 and 4 break the ranks down to the Top 4 and then a showdown of the Top 2. In that last showdown, the final riders will face either Twisted from Vold Rodeo or Happy Camper from Two Bit Bucking Bulls for the top prize. If the winning rider makes a qualified ride on their final bull they take home an additional $20,000.
Québec was kick ass last year, and this is going to make it even better. Canada has a shot to take it too, check out my thoughts on a few of the Round 1 matchups below.
RELATED: Click here for the full Saturday day sheet.
Dakota Buttar vs. 390 Pop the Latch
Ridden 50% of the time, all four recorded rides on Pop the Latch from the Wild Hoggs came between September and November of 2017. Lonnie West rode this bull twice at PBR's Global Cup last fall, putting up scores of 86.5 and 83.25 on consecutive nights. A black brockle faced bull with horns, he went left in the gate there in Edmonton with Lonzo. That will add up nicely for Dakota, who's Canada's top ranked bull rider currently on the entire planet.
Silvano Alves vs. 34 Applause
Between Silvano and Jess Lockwood, four PBR World Championships are represented this Saturday in Québec. According to the stats, there haven't been any qualified rides yet on this bull. A black brockle face originally from the Eno's, the Vold crew now hauls this animal athlete who bucked off Brock Radford last week in Ottawa. Alves is one of only two bull riders in the globe to have earned three PBR World titles. This bull won't stand a chance against the Brazilian.
Derek Kolbaba vs. 295 Myth Boy
Last year's champ, Derek Kolbaba, tamed a trio of buckers last year in the Videotron Centre for scores no less than 87 points. Myth Boy comes from the Wild Hoggs and hasn't been ridden much, twice in 18 outs to be precise. Myth Boy is a big red horned bull that's around to the right and was ridden by Lonnie West last week in Ottawa for 84.5 points. Conveniently that's the same score that was recorded the other time a bull rider made 8. Kolbaba hasn't had the same year in 2018 so far as he had in 2017, but this is where he could turn things around.
RELATED: Kolbaba Looking to Repeat in Québec
Lonnie West vs. 792 Big John
This Two Bit Bucking Bull bucked off J.B. Mauney at the Calgary Stampede last July. With one ride in 11 recorded outs, besides the one ride, only one time has a rider eclipsed the five-second mark. West made a jump last week after a second-place finish in Ottawa and rode a bull there with only one recorded out on him coming in. My bet is on another ride here for West, but I don't see it being easy.
RELATED: West Staking His Claim at the Top
Lachlan Richardson vs. 454 All Business
Kendall McDonald raised this bull up north in Lac La Biche, Alberta, so this is the furthest east this bull has been yet, until next week when he's in Halifax. All Business went to two ABBI Classic events in Kansas City and Oklahoma City this spring and bucked off both guys there. Lawson Nobbs was the first man to make the 8 after an 85-point score in Prince Albert the first week of May. Josh Berezay, who now owns half of All Business, says Lachlan should ride this bull as long as he makes it past the first jump.
Tanner Byrne vs. 357 Punk Gun
Last week, Tanner went 3-for-4 between a win in Nipawin on Friday night and a Top-10 finish in Ottawa on Saturday. I didn't find any stats on Punk Gun from Mark Reed, but I was going to bet on Byrne either way. He's No. 21 in the PBR World Standings after that win last week, up two spots from No. 23.
Jess Lockwood vs. 209 Marshal's Law
Last year, Jess was one of three bull riders to put up a 3-for-3 performance here in Québec and used these points towards becoming the youngest World Champion in PBR history. Marshal's Law from the Wild Hoggs has been ridden five times in 12 outs with scores getting as high as 86 points. With the level that Jess rides at, this brindle horned bull should be a day off.
The PBR Monster Energy Tour's Iron Cowboy Canada from Québec begins at 7:00pm E.T. from the Videotron Centre. Limited tickets are still available at Ticketmaster.ca
Be sure to stay tuned to PBRCanada.com and follow the tour on Facebook (PBR Canada), Twitter (@PBRCanada), and Instagram (@PBRCanada) for the latest results.