PBR Unleash The Beast Preview – Little Rock
By: Kacie Albert Thursday, February 28, 2019 @ 10:57 AM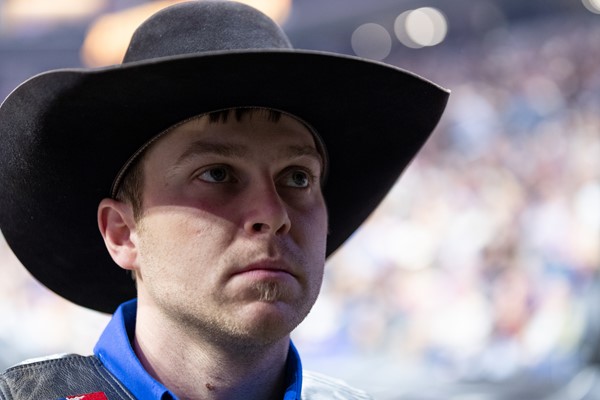 NEW YORK CITY – This weekend in Little Rock the pressure is on for Dakota Buttar.
Currently ranked No. 33 in the world, Buttar is just 2.5 points in front of No. 35 Emilio Resende with the annual cutline looming.
With the Unleash The Beast stopping in Arkansas this weekend for the two-day Bad Boy Mowdown on March 1-2  at Verizon Arena, Buttar, the lone Canadian making the journey, will have the change to collect 700 world points should he win the event and all three rounds.
While the Kindersley-native was shutout in Little Rock last year, bucked off by The King in 2.32 seconds and Buster in 4.62 seconds, he had success in the city in 2017, finishing 8th to collect 57.5 world points.
Heading into this weekend's event, Buttar is riding a wave of success.
At the most recent Unleash The Beast event, Buttar finished 10th at the Iron Cowboy in Los Angeles.
RELATED: Dakota Buttar Leads Canadian Contingent at PBR's Iron Cowboy Finishing 10th
In addition to collecting 40 world points, which propelled him from No. 38 to No. 33 in the world standings, the finish included numerous career-first moments for the 26-year-old.
In Round 1, Buttar became the first PBR rider to record a qualified ride inside the iconic STAPLES Center when he made the 8 aboard William for 80.25 points.
It was his Round 2 draw, however, that brought about a moment for Buttar that will most likely never be duplicated in his career.
Set to attempt the newly renamed Yo Adrian!, previously known as Max Bet, Buttar was met by his bovine athlete's namesake on the back of the chutes – Sylvester Stallone.
RELATED: Buttar's Top 10 Finish at Iron Cowboy Met by Cheers from Stallone
"These've got to be the ultimate, seriously," Stallone told CBS Sports' Kate Harrison as Buttar prepared to ride. "It's tough to make peace with this guy (the bull). There's a little language barrier."
With the sold-out crowd at its feet, Buttar continued his flawless performance, covering Yo Adrian! for 85.5 points.
"I could hear him yelling and that was pretty cool," Buttar said. "I watched Rocky growing up. Last night I had no idea what (the bull) was until I seen Sean (Gleason) this morning and he was telling me. It's pretty cool."
This weekend in Little Rock, Buttar will attempt Sauce Boss in Round 1. From Martinez Bucking Bulls, the bovine athlete has yet to be ridden in six outs across all levels of competition.
With two trips on his resume at the PBR's top level, Sauce Boss notable bucked off Koal Livingston in 2.82 seconds in Round 2 in Oklahoma City, and dispatched Team Mexico's Esteban Bustamante in 3.11 seconds at the Global Cup inside AT&T Stadium. In each out, the bull was marked 43.5 points.
Round 1 on Friday evening will be an ABBI Classic Round. The event will feature 35 bulls competing for a prize purse of more than $35,000, with the winning bull collecting more than $10,000. To be eligible to compete in any ABBI produced or sanctioned Classic event, bulls must be at least three years of age, but no older than four.
The Bad Boy Mowdown gets underway on Friday, March 1 at 7:45 p.m. CT and concludes on Saturday, March 2 at 6:45 p.m. CT.
CBS Sports Network will broadcast all the action from Championship Saturday on Sunday, March 3 at 8:00 p.m. ET.
Fans will be able to watch the action in its entirety live via PBR's new streaming digital platform RidePass. Round 1 will be exclusively seen on the platform, with coverage beginning at 8:30pm ET on Friday, March1. The listen LIVE stream of the final rounds will begin on Saturday, March 2 at 7:45 p.m. ET.