#InCaseYouMissedIt: PBR Makes History at Cowtown Coliseum
By: Darci Miller Monday, June 7, 2021 @ 4:49 PM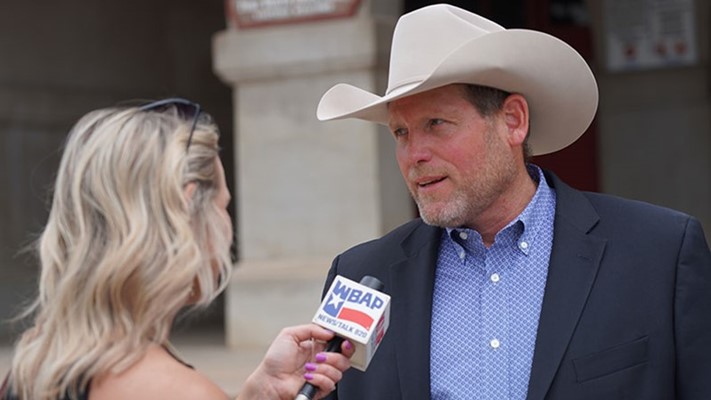 COLORADO SPRINGS, Colo. – The Unleash The Beast may have been off, but there was no shortage of history in the making this past weekend. The PBR headed to Cowtown Coliseum and the Fort Worth Stockyards for a major announcement and, oh yeah, there was also some bull riding. Miss a moment of the action this weekend? Here's what happened around the PBR.
In Fort Worth at the Cowtown Coliseum…
In a historic move, the PBR joined giant venue operator ASM Global and Forth Worth's Stockyards Heritage Development Co. in a joint venture to operate Cowtown Coliseum and to expand entertainment programming and marketing partnerships within the National Historic District.
The three new partners will manage and promote Cowtown Coliseum and portions of the surrounding historic District, while PBR will also produce dozens of Western sports events at Cowtown Coliseum annually, as well as concerts, live entertainment and other Western lifestyle content.
Simply put, MORE entertainment for you, the Fan!
"Our founders' first event was here in Fort Worth; it's the epicenter of cowboy culture and cowboy history, part of PBR's own history and heritage, and now a big part of our future," said Sean Gleason, PBR Commissioner and CEO.
The first such event was Friday night's "PBR Stockyards Showcase," which combined a PBR Touring Pro Division event with a brand new concept, "Bulls Gone Wild." Texan Ezekiel Mitchell went 2-for-2 for the TPD event win, while world No. 6 Marco Eguchi finished second overall to inch closer in the world title race.
What's everybody saying?
Sportico broke the news on Thursday.
The Dallas Morning News reports that the area "gets a boost" from the new partnership.
"It seems like just yesterday locals were waxing poetic over fear of the Fort Worth Stockyards losing the Western vibe that brought it to prominence," wrote Fort Worth Magazine, but, "we can finally put a nail in the "Stockyards lookin' like Manhattan" coffin."
PBR GM Robert Simpson appeared on WFAA to talk about the partnership:
Social spotlight
Check out the announcement as it happened live! 
All roads lead to Cowtown Coliseum. 
Everyone had a great time in Fort Worth. 
Looking ahead
The Unleash The Beast next heads to Las Vegas for a second consecutive historic weekend with the PBR Las Vegas Invitational on June 11-12 (RidePass on June 11 at 9:45 p.m. ET and June 12 at 8:45 p.m. ET; CBS Sports Network on June 11 at 10 p.m. ET and June 12 at 9 p.m. ET). Tune into RidePass on June 13 at 3:45 p.m. ET for the Bill Pickett Invitational Rodeo Showdown in Vegas.
CBS will broadcast the Bill Picket Invitational Rodeo on June 19 at 1 p.m. ET. The Juneteenth television special will be the first time an all-Black rodeo has been broadcast on network television.