Slim Wilson and Company Looking Forward to First Restriction-Free Event in 17 Months
By: Covy Moore Wednesday, June 30, 2021 @ 12:49 PM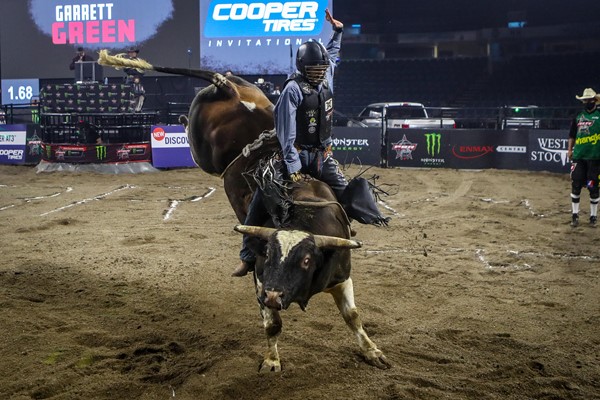 AIRDRIE, Alberta – A summertime staple of the PBR Canada Touring Pro Division schedule returns this weekend when Cluny, Alberta and Coulee Creek Farms hosts the two-day Cluny Charity PBR, presented by Drivers Collision, July 2-3.
Keeping their early July date, which in previous years would attract the biggest stars of the sport to the tiny hamlet of Cluny due to the summer break stateside, in 2021, the Cluny Charity PBR will be the first restriction-free event since March 2020.
With the announcement that Alberta can enter stage 3 of its reopening plan beginning July 1, stock contractor and event organizer Slim Wilson said the excitement went through the roof when they heard the news. 
"There was a cheer at our house when they said July 1 would be no restrictions. For us it doesn't work out any better," Wilson said. 
"I don't want to be greedy about it, but to be the first real big open event, I think there is going to be a hole in the ground where Cluny was."
Having spent the past year planning events with capacity restrictions under the Alberta and Canadian response to the COVID-19 pandemic, Wilson says he learned a lot about building an event from the ground up, but specifically the importance of these events to not only the community, but the sponsors who prop them up. 
"We set up those three events here, and then the rodeo community in Gleichen had a little event," Wilson began. "We just kind of did the best we could. We learned a little bit about the total event package – promoting and producing. We didn't quite get through all the bulls we wanted to get through last year, but we are not very far behind here this year." 
"The biggest thing I took away from it is how important these events are, not just to the cowboys and us, but the community and the sponsors," Wilson added.
"We weren't really seeking much for sponsorship last year, and there was a lot of sponsors who came to us and wanted to be a part of it. People are dying for something to do. It's important to treat your sponsors right, but at the same time they need events like this to get behind as well."
Wilson's three events during 2020 came ladder together, crowning an overall winner with Calgary's Nick Tetz taking home the cheque. 
With a promising schedule on the horizon, Wilson says it was time to open the doors to the entire PBR Canada stock contractor community and build the event into the best possible rider vs. bull draw he could come up with. 
Nansen Vold, Wild Hoggs Bucking Bulls, Wilson Rodeo, Two Bit Bucking Bulls, Eno Bucking Bulls, Flying High Rodeo Company, Foley Bucking Bulls and X6 Ranches will all be bringing some of their campaigners, as well as some young talent to the July 2-3 event. 
"You want to get the best bulls," Wilson said. "Especially on a year like this."
"I had plans of having a couple more contractors out, but with a few less bull riders around you just couldn't do it. We are just trying to get as many gates for everybody as you can too."
As for the Wilson pen of buckers, he says that he will be flanking a couple younger bulls that he is hopeful are showing signs of prowess in the future, along with his well-known campaigners in Beer Buzz and Irish Rebel. 
"Everybody knows those two bulls pretty well. They are probably the most solid bulls right now for me, and a couple four-year-olds coming up that need a little work, but I think they have the potential to be pretty good ones," Wilson said. 
"I don't want to say they are going to be good ones; on a regular year I would know by now. They just need to get a few trips under them before I commit to them being on the A-team."
Wilson urges anyone looking for something to do this coming weekend, restriction free, to come out to Coulee Creek Farms July 2-3 and check out the stars of PBR Canada. 
"It's going to be the first show, big party of the year. Like I said there will be a hole in the ground where Cluny used to be."